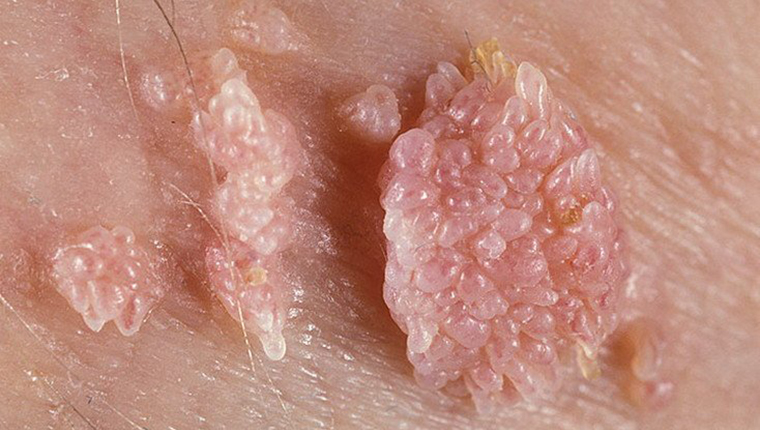 Genital Warts
HPV (Human Papilloma Virus), the human papillomavirus, is implicated as one of the most prevalent sexually transmitted diseases. There are many types of this virus. It is particularly resistant and contagious, and its frequency is rapidly increasing worldwide. There are over 100 HPV types that have been numbered (HPV1, HPV2, HPV3, and others). Among these, 15 involve high risk for carcinogenics. Some types are transmitted by sexual intercourse and some cause genital warts, isolated or multiple lesions that develop in the genital area in men and women.
Symptoms
Warts are usually asymptomatic and rarely can cause pruritus (itching) or a burning sensation. The sites where they appear are the penis, the scrotum, the groin and the perianal area for men, while for women the vagina, the vulva, the cervix and the groin and the perianal area. They rarely present in the lips, throat, hands and mouth. Genital warts typically appear either in the internal or external genitalia. The virus enters the skin and the mucous membranes, through small genital scratches that occur during sexual intercourse. In their appearance the genital warts resemble moles and their color is white or the same color as the skin. They are clinically diagnosed and their diagnosis should be performed by an experienced dermatologist who will suggest the appropriate treatment.
Treatment
Genital warts can be removed by laser, cryotherapy, electrosurgery or surgical resection. The duration of treatment is not fixed. Treatments are normally applied, but recurrence may occur and warts may need to be removed again. Treatment is therefore completed when no more relapses occur.