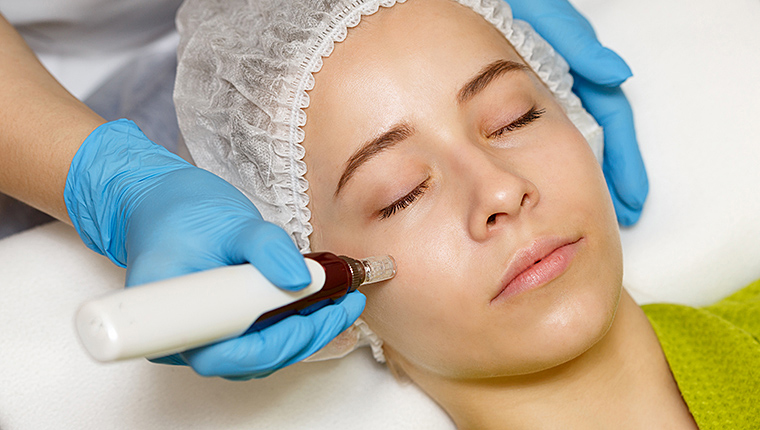 Injectable autologous PRP facial mesotherapy
Vampire face lift
It is an autologous rejuvenation and tissue regeneration treatment via platelet-rich plasma, which is injected into the selected area. Plasma activates collagen and elastin at a higher rate than the body on its own. PRP contains various growth factors and cytokines that enhance angiogenesis as well as the inherent ability of the body to repair and regenerate.
Symptoms
It is indicated for restoring firmness, elasticity, glow and for eliminating fine lines, acne scars. It offers deep hydration, anti-aging action and heals ulcers.
Treatment
It is applied as a mesotherapy in the dermis of the skin after a blood sample has been collected, blood has been centrifuged and its components separated. At this stage, the physician's experience and know-how are essential so that the time and speed of rotation are appropriate to achieve the desired effect.
Treatment is applied using very fine and small needles, after applying a topical anesthetic cream.
Α. Yes, because it is a component present in your own body that is returned to you enriched.
Α.  Very fine needles are used for the injection. However, the use of a topical anesthetic cream is recommended.
Α. After a month and after at least two treatments have been applied within 30 days.