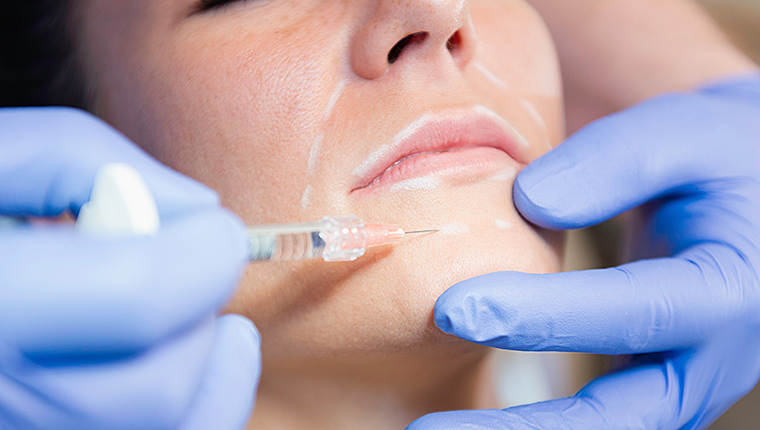 Hyaluronic Acid
Hyaluronic acid is a structural component of tissue collagen, present in all living organisms. It gives elasticity and firmness to tissues, moisturizes the skin and hair and fills the eyes.
Symptoms
The generation of all protective factors in the body decreases with aging and hyaluronic acid is no exception to the rule. The drop in hyaluronic acid levels accompanies the aging process and it is estimated that as soon as we turn 45, the body generates half the amount it needs.
Treatment
Injectable hyaluronic acid can correct several aging signs or even enhance some other features. It is an extremely pliable material that offers a variety of alternative ways for addressing problems which are sometimes decided in consultation with the patient.
Sites it is commonly applied on:
Upper lip wrinkles (smoker's wrinkles)
Wrinkles around the mouth (nasolabial folds and lines of sadness or marionette lines)
Cheek lines and wrinkles
Increase the volume of the lips (fleshy lips) or enhance their contour
Cheek volume increase
Black circles under the eyes
Folds under the eyelid (tear trough)
Enhance the contour of the lower jaw and the chin
Acne scars
Liquid face lift – selective fillings with which we achieve the feeling of "uplifting" drooping areas while eliminating wrinkles and providing deep hydration with hyaluronic acid similar to that of Mesotherapy.